Watch: Vikings players wear a "Free Odell" shirt during pre-game warm-ups
CINCINNATI – The Bengals won't have to worry about facing Odell Beckham Jr. on Sunday when they face the Browns at Paul Brown Stadium.
Cleveland will release hapless Beckham on Monday. The former LSU star has a few players in his corner.
Wide receiver Justin Jefferson, cornerback Cam Dantzler and other Vikings players wore "Free Odell" jerseys before their game against the Ravens.
It should be noted that Joe Burrow and Ja'Marr Chase did not wear the shirts while they were warming up. Beckham should not be claimed on waivers and sign with a competitor when he becomes a free agent.
Read more
Key statistic shows how valuable Trey Hendrickson has been for Bengals' defense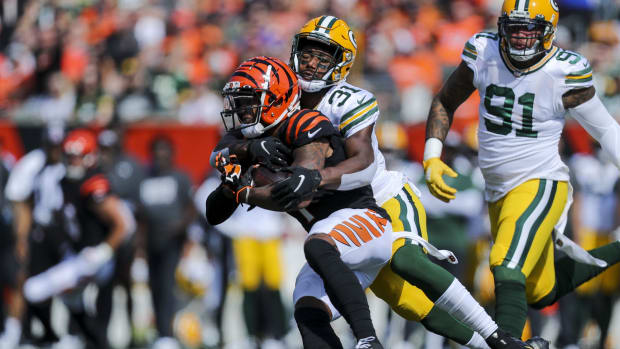 Winners and losers of the Bengals' 25-22 loss to the Packers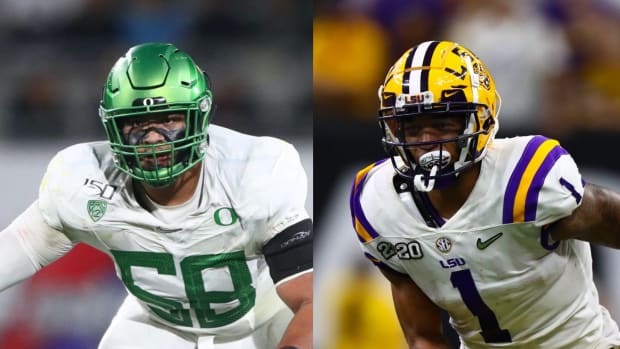 Another great tip has a big gap between Ja'Marr Chase and Penei Sewell
Make sure All Bengals bookmark for the latest news, exclusive interviews, movie crashes and more!
You may also like:
Three keys to victory: Bengals vs Browns
Key clashes that will decide the Battle of Ohio
Local TV station shoots Baker Mayfield
Ja'Marr Chase is part of the midseason All-Pro squad
Staff pick: predictions for Sunday's Bengals-Browns game
Nine teams have leeway to sign Odell Beckham Jr.
Chidobe Awuzie praises Odell Beckham Jr. ahead of Sunday game
Joe Burrow has high expectations for the Bengals offense
Breakdown of the movie: How Mike White destroyed the Bengals' defense
Bengals drop in power standings after loss to Jets
Bengals stand tall at trade deadline
Former NFL official shares thoughts on controversial sanction
Instant breakdown of the Bengals' loss to the Jets tally
Three Down Look: Bengals collapse in fourth quarter against Jets
Head referee explains controversial call against Mike Hilton
Winners and losers of the Bengals' loss to the Jets
Zac Taylor is not happy after terrible loss to the Jets
Post-match observations: Halloween nightmares are real Bengals lost to the Jets
Keys to victory: Cincinnati Bengals vs. New York Jets
Key games to watch in Sunday's game against the Jets
Khalid Kareem set to return against the Jets
Bengals State of Play report released for week 8
Rex Ryan compares Joe Burrow to GOAT
Bengals are 5-2 because of their success in the "Middle 8"
Joe Mixon praises the Jets: "They've got monsters" on defense
Trent Dilfer on Joe Burrow: "He just got it."
Movie Theater: A closer look at Chase & Burrow's success against the Ravens
Bengals surge in final power rankings
Bengals training linebacker ahead of Week 8 game against Jets
Ryan Clark praises the Bengals on SportsCenter with Scott Van Pelt
Watch: Jackson Carman Has The Block Of The Year
Randy Moss 'In Awe' by Ja'Marr Chase
Bengals not favored to win AFC North, despite Premier League
Joe Burrow on the Bengals: "This is who we are now"
Six takeaways from the Bengals' win over the Ravens
Ja'Marr Chase continues to break records
Joe Burrow Responds To Joe Montana Comparison
Winners and losers of the Bengals' win over the Ravens
Post-game sightings: Bengals blast crows in Baltimore
Bengals CB Mike Hilton: "Extend Jessie Bates"
—–
Make sure to keep it locked on all Bengals at all times!
Subscribe to the All Bengals YouTube channel
Follow AllBengals on Twitter: @AllBengals