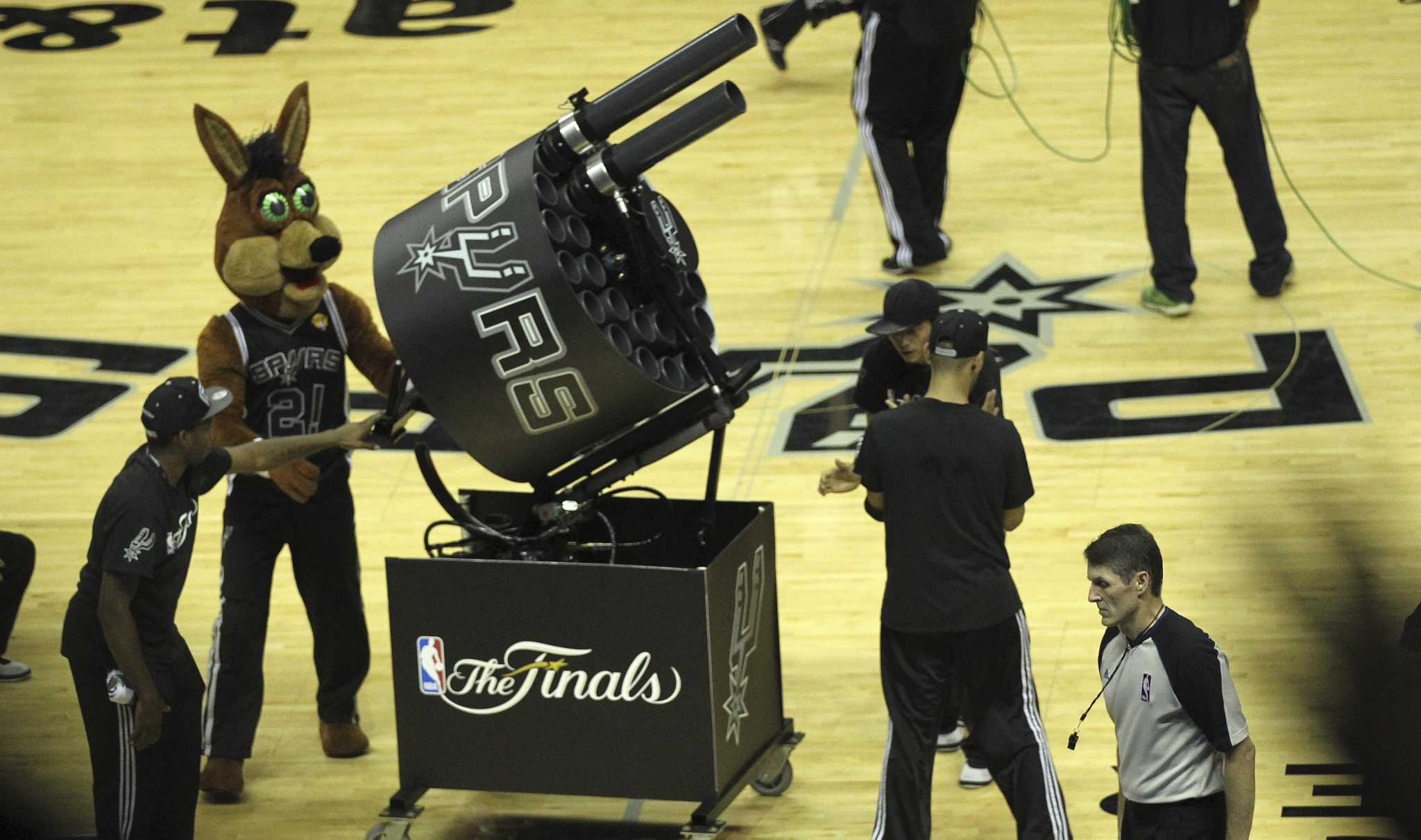 The San Antonio Spurs Coyote helped build the modern T-Shirt Cannon, a pistol-like device used to toss loot in arenas around the world.
Tim Derk, the most famous of the men who donned the Spurs Coyote suit, doesn't remember much of the first time he fired a T-shirt cannon during a San Antonio Spurs game at the Alamodome around 1993, he says. But he remembers the reaction of the crowd.
"It wasn't exactly a standing ovation," said Derk, who appeared as "Entertainus Carnivorous," aka the Coyote, in more than 1,110 Spurs games from 1983 to 2004. "People were They didn't know what to think or what I was doing.