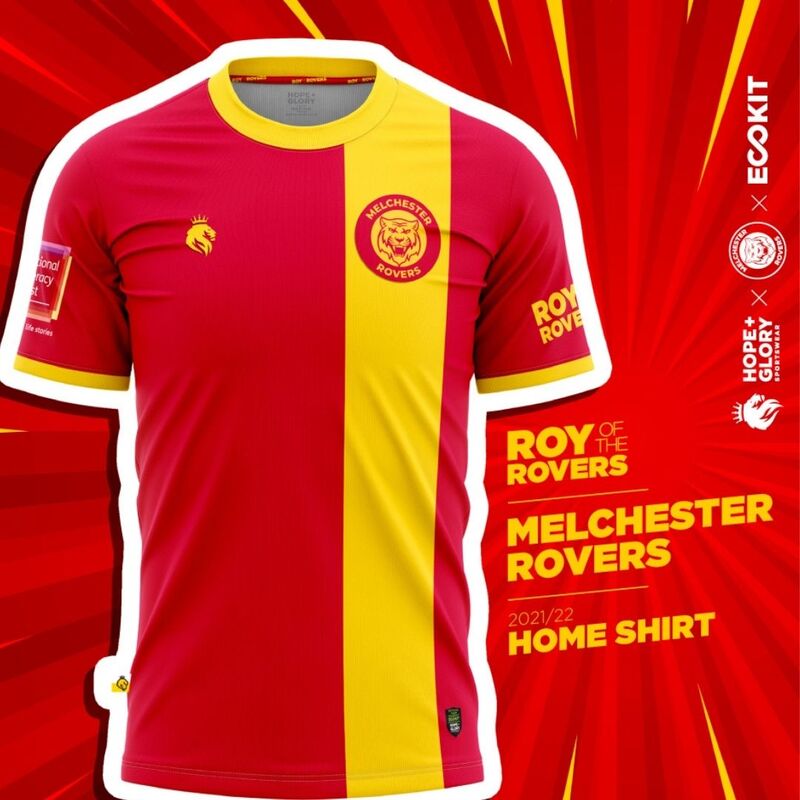 The Bookseller – News – Rebellion launches football shirts for Rovers' Roy
Independent publisher Rebellion is releasing a limited edition football shirt as part of its campaign for the new Roy of the Rovers book about the fictional football team Melchester Rovers.
Rebellion have teamed up with the National Literacy Trust (NLT), who will act as 'shirt sponsors', just like real football clubs. Fans will be able to pre-order the shirts from the manufacturer's Hope & Glory website, in a range of sizes for children and adults.
The launch precedes Sudden death, the latest book in the Roy of the Rovers series, written by Tom Palmer and illustrated by Elkys Nova. The book will be published in September, followed a month later by New excavationsthe next comic in the series, written by Rob Williams.
Jim Sells, Sport and Literacy Program Manager at the NLT, said: "We are strong supporters of the adventures of Roy Race and his sister Rocky and are really proud to have the National Literacy Trust logo on these special Melchester Rovers shirts!Tom Palmer, Rob Williams and the exciting stories of Roy and Rocky of Rovers have all helped us engage young readers, especially those who may be a little reluctant to read but love football! "
The shirts will be available for pre-order until August 31, 2021 here.