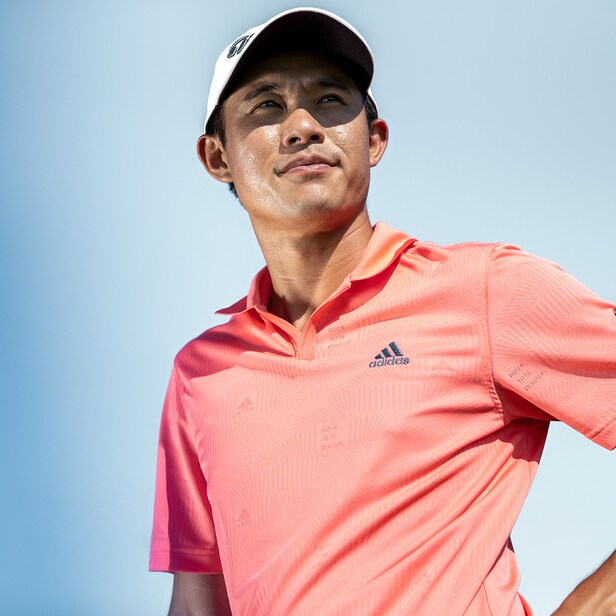 Return this durable polo shirt to Adidas once you've worn it out | Golf equipment: clubs, balls, bags
The lifespan of a golf shirt can go either way: a polo shirt can last 10 years or wear out in a few seasons. Whatever the outcome, Adidas has a solution to the inevitable pollution that results from worn-out clothes ending up in landfills. A new Adidas polo shirt, the Made to Be Remade Polo, is available now, and golfers will be able to return the polo once it has reached the end of its use.
RELATED: Oakley Launches Golf Shirt Collection Aimed at Reducing Ocean and Landfill Pollution
Adidas has used the Made to Be Remade concept in its sportswear before, but this is the first golf item that is part of the initiative. Golfers will have the chance to return their used polo shirts to Adidas to be crushed, shredded and one day transformed into a new, sustainably produced product. When you scan a QR code sewn onto the shirt, you will be able to access a digital hub where you can begin your return. There is no limit to how long a wearer of the polo can keep their item, but the returns portal will open 100 days after purchase.
"Golfers will always benefit from a product that performs well on the course, but also have the opportunity to limit a product's impact on the environment," said Jennie Ko, Director of Apparel Design at Adidas Golf.
The shirt will release in two special edition colourways, a salmon pink and a muted navy. Made with the same performance materials as the current collection of Adidas golf shirts, this piece will allow for maximum upper body mobility as always. A subtle looped yarn texture on the shirt references the continuous cycle of reuse that the sustainable project promotes.
The innovative polo will be available on Adidas.com and the Adidas app. Women's sizes will be released later this year.