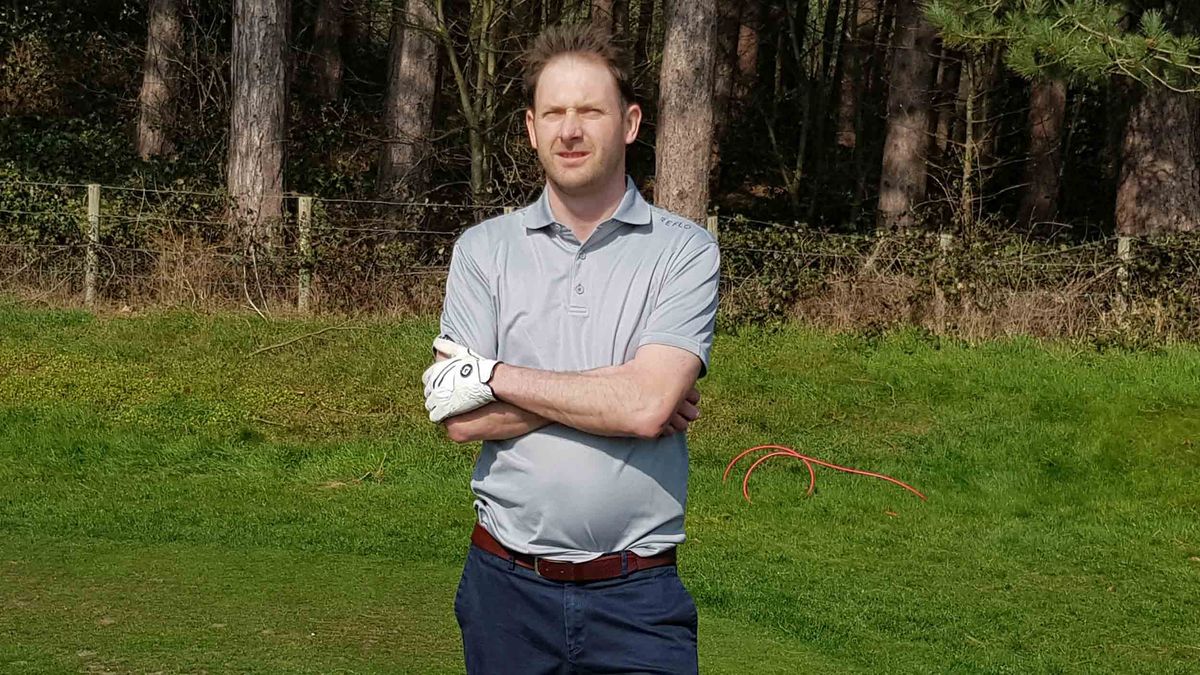 Reflo may not be a name you know too well. We have a brand here that is committed to positively impacting the world we live in and making sustainable choices easier for everyone. His garments are made from advanced technical fabrics woven from recycled plastic, and the fabrics he creates adhere to several sustainability certifications, including Global Recycled Standard, Bluesign, Oetko-Tex and U Trust.
When you buy a Reflo product, you're told a tree is planted – and if you scan a QR code, another goes into the ground. The sustainability story behind the brand is truly impressive, but what do products made from recycled plastic look like and how do they work?
What is my height/what is my build?
About 6 feet 1 inch. Fine construction.
What do I normally wear? Does it fit large/small?
Medium for polo shirts, jackets and mid layers will normally work just fine.
How did it fit/feel/execute?
It's amazing what you can create from recycled plastic. You wouldn't know it was. The material is soft to the touch and very comfortable to wear.
This particular block polo shirt comes in three colors – white, black and gray (pictured). It features TMPCNTRL technology, which allows unwanted heat to leave your body, keeping you at the optimum temperature. The fabric also gives the wearer a UV screen.
Normally a medium would fit me perfectly, which it did in every way except it was a bit short. It just meant that there were times when the shirt would come loose, although with Reflo's Sidra chinos you get an inner waistband that prevents this from happening. However, you may find that going up a size in the polo gives you a better fit.
I wore the polo over a base layer and under the Reflo Barents midlayer on a cold February morning. It may be made from recycled plastics, but that doesn't mean you're going to end up warm – its breathable qualities are evident. It's also designed to be stretchable, and that was evident after playing a few rounds of golf.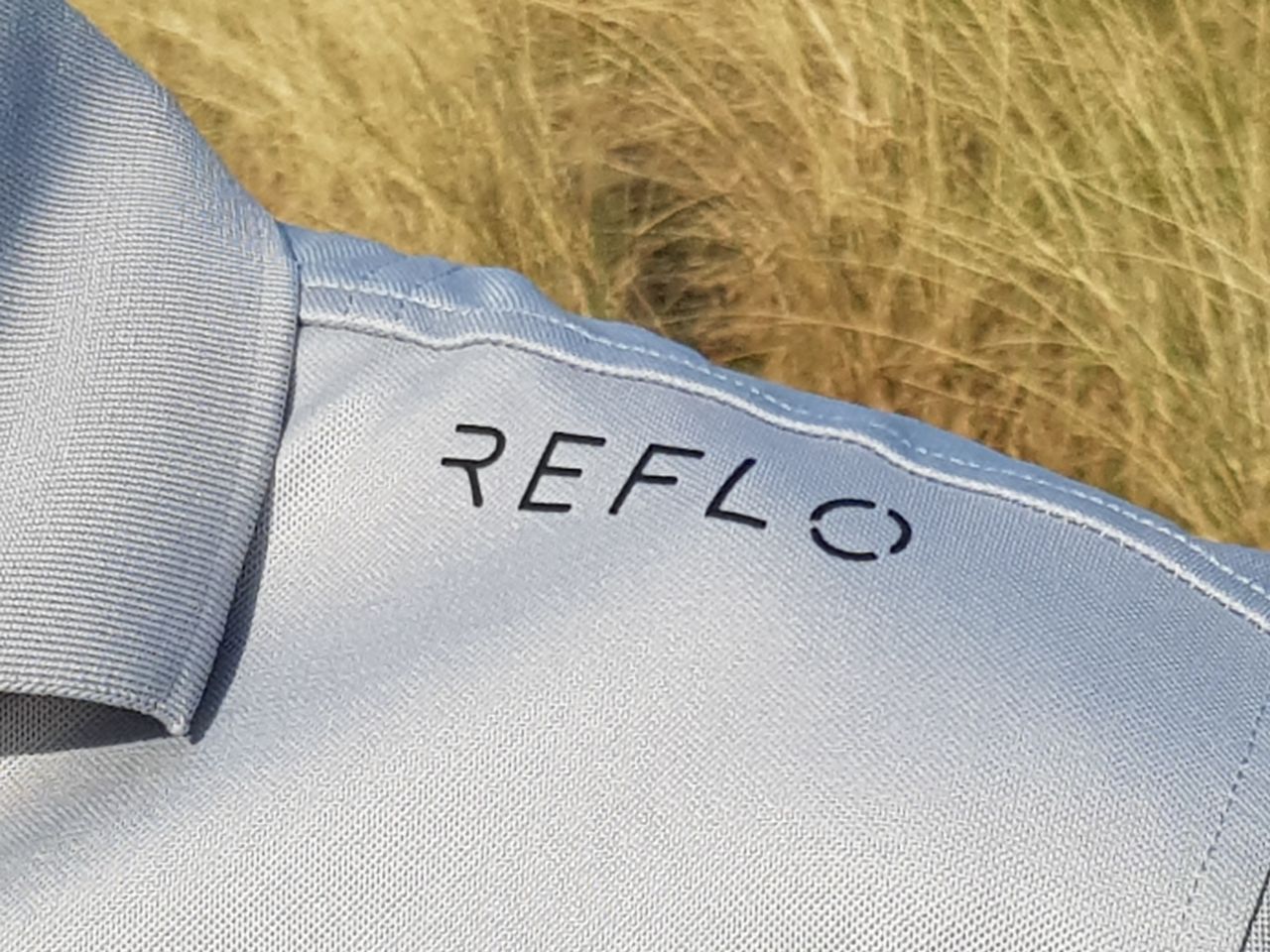 Any additional details we noticed?
Like many Reflo garments, it has the logo on the back, just below the collar, which adds a bit of flair, as does the Reflo lettering on the left shoulder. Meanwhile, there is additional branding on the right sleeve – nothing bold, just a subtle detail.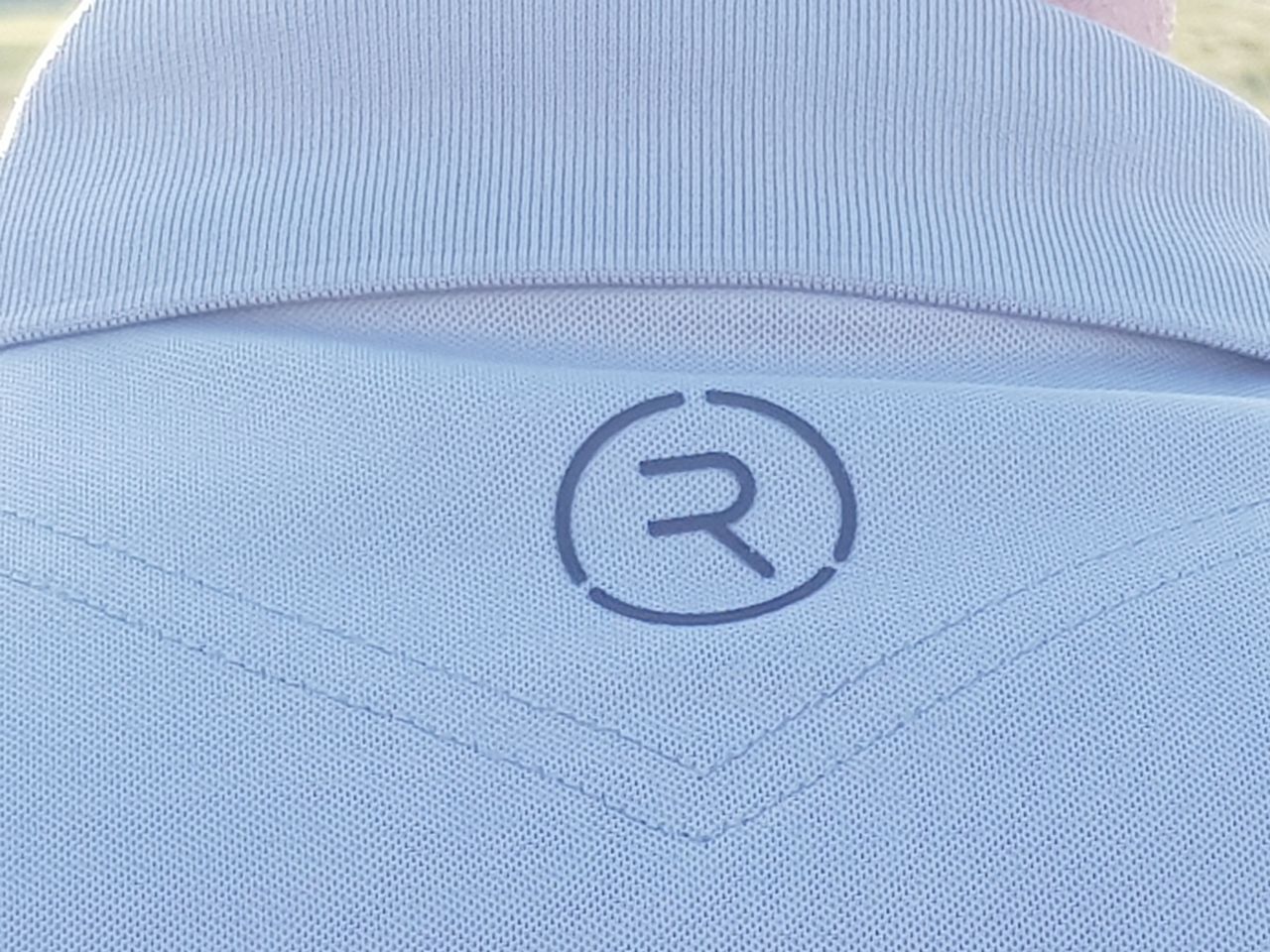 Can you wear it off the course?
Unlike the Reflo Lapter Hoodie, this polo isn't necessarily one you'd look to wear off the course – rather it's a polo to keep exclusively for the golf wardrobe.
How does it come out of the wash/do you need to iron it?
Machine wash cold. Do not tumble dry. Reflo is designed for fast and efficient air drying, reducing energy costs and carbon footprint. You can iron at low temperature, but you may find that it is not necessary.