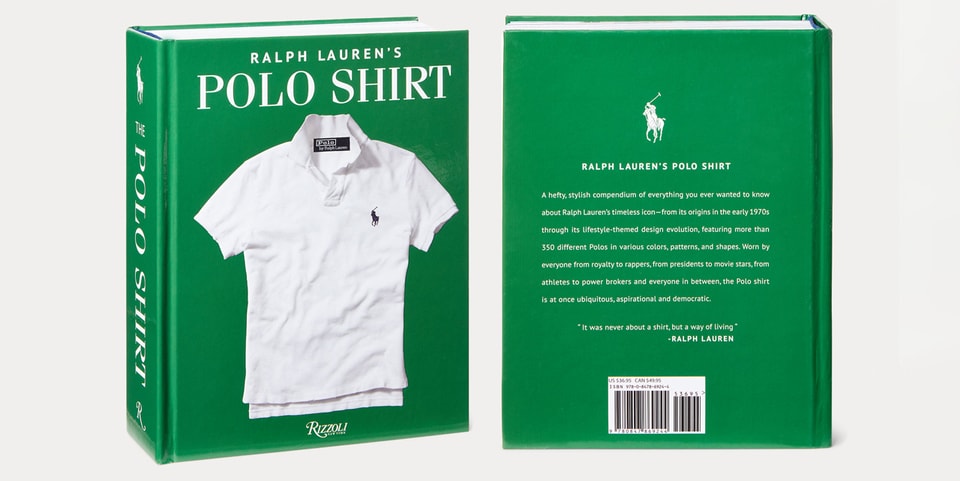 Ralph Laurens POLO SHIRT 50th Anniversary Book 2022
Inherited fashion house Ralph Lauren has become synonymous with American wealth and luxury living – from tailored suits to homewares and accessories. But perhaps one of the brand's most popular designs is its classic POLO shirt, which is now celebrating the 50th anniversary with an accompanying book titled Ralph Lauren's POLO.
The RL Company (which includes eponymous label Ralph Lauren, Ralph Lauren Purple Label, Double RL, Polo Ralph Lauren and more), has announced the release of a 544-page tome – published by Rizzoli New York – that captures the impact culture and the importance of the POLO style. It includes an introduction by Mr. Ralph Lauren, a preface by Ken Burns and an afterword by David Lauren.
As a hardcover, the book measures 6.5″ x 8.5″ and includes 400 color photographs with historical images and personal stories of celebrities, royals, athletes and political figures detailing how individuals appropriated the iconic shirt. It also examines the origins of the jersey's affiliation with marquee events such as the US Open, Wimbledon and the US Olympics.
The label calls the book "a voluminous and elegant compendium of everything you ever wanted to know about Ralph Lauren's timeless icon", and reflecting on the rise of the popular item, Mr Ralph Lauren says: " It was never about a shirt, but a way of life."
In addition to the book celebration, the company opened a "Polo Shirt Concept Store" in Ginza and will open the second in Berlin on May 18. The store will only sell the RL POLO shirt and will offer a wide range of the item as well as "design your own" customization options for the family.
Ralph Lauren's POLO The Coffee Table Book is currently available – in different color cover options – and retails for $36.95 on Ralph Lauren's website.
Meanwhile, the CFDA and 'Vogue' have unveiled their list of Fashion Fund 2022 finalists.