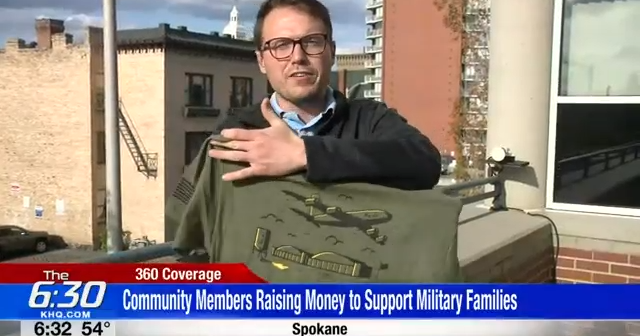 No-Li Brewhouse Sells Shirts to Support Military Families Through Favored Few Support Crew Fund | News
SPOKANE, Wash. – For those who sacrifice so much to secure our freedom, it Preferred Support Team Fund for a few people at the Innovia Foundation presents a chance for the community to give back.
"We were like, how do we keep Airmen morale up, especially with deployment?" recalled Kitara Johnson, a former Army veteran. "We want them to be mission ready, and how does the community support them? By giving them the things they need.
Johnson and Charlie Duranona, both veterans themselves, wanted to support the airmen and airwomen of the base, which has supported the community for 80 years. The result? The birth of a foundation to support families in need and cover the costs of everything defense department cannot fund.
"When the airmen are deployed, the family stays behind, taking care of the children. So this fund would actually help improve resilience and quality of life," Duranona explained.
Events like picnics, taking families to baseball games, and activities to help boost mental health while loved ones are away.
The question remains: how to raise the money?
"It started around 8:00 p.m. last night, and at 8:00 a.m. today, we're talking to Charlie, and we're going to come up with $25,000," said John Bryant, owner of No-Li Brewhouse.
It's a mission that Ty Lindquist, the head brewer of Non-Li, connects personally. Coming from an Air Force family, he knew the need firsthand.
Now No-Li is leading the charge, hoping to raise at least $25,000 in a week.
No-Li has more than 300 KC-135 Shirts. Each is priced at $25, and every penny goes to the fund to support all the brave men and women who fight for our freedom.