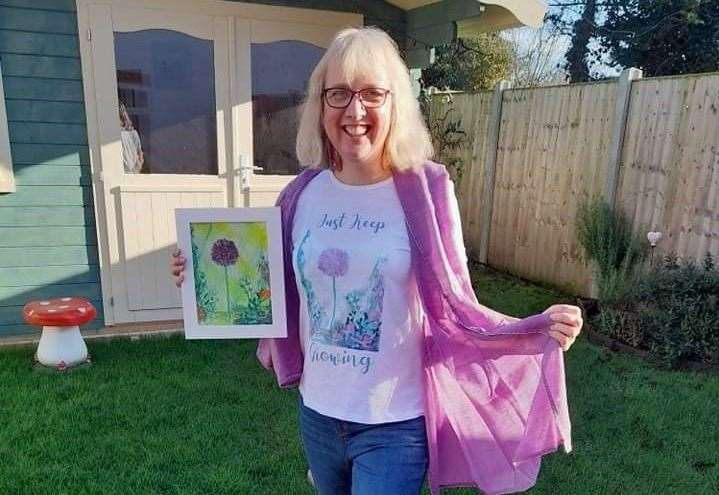 Downtown mom Charlotte Dooley wins art contest for White Stuff t-shirts
A DESIGN of a New Forest mum has been printed on a T-shirt by fashion company White Stuff to raise money for the family charity Home-Start UK.
Charlotte Dooley, from Downton, entered the contest as part of the international clothing firm's campaign to 'empower women'.
Proceeds from the T-shirts go to the organization that supports families with young children going through difficult times such as bereavement, postnatal depression or financial worries.
Charlotte, who works as a fundraising manager for Home-Start Hampshire, said: "When I was going through my divorce, I embraced art as therapy. Focusing on the art allowed me to take a break from the situation I was in and helped distract me, even if it was only for an hour or so.
"I submitted a piece to a competition where it was highly praised and later sold to a gallery. It made me want to keep painting.
"I want to encourage more people to use art to improve or manage their own emotional well-being."
Paula Bonham-Carter, Buying and Design Director at White Stuff, said: "We wanted to make it a fun and creative competition where everyone felt they could have a go.
"The designs we've chosen are stunning and we hope the t-shirts have given the mums who designed them a big boost of confidence, as well as inspiring others to step out of their comfort zone and try something something new."
To learn more about Home-Start, visit home-starthampshire.org.uk
---
---