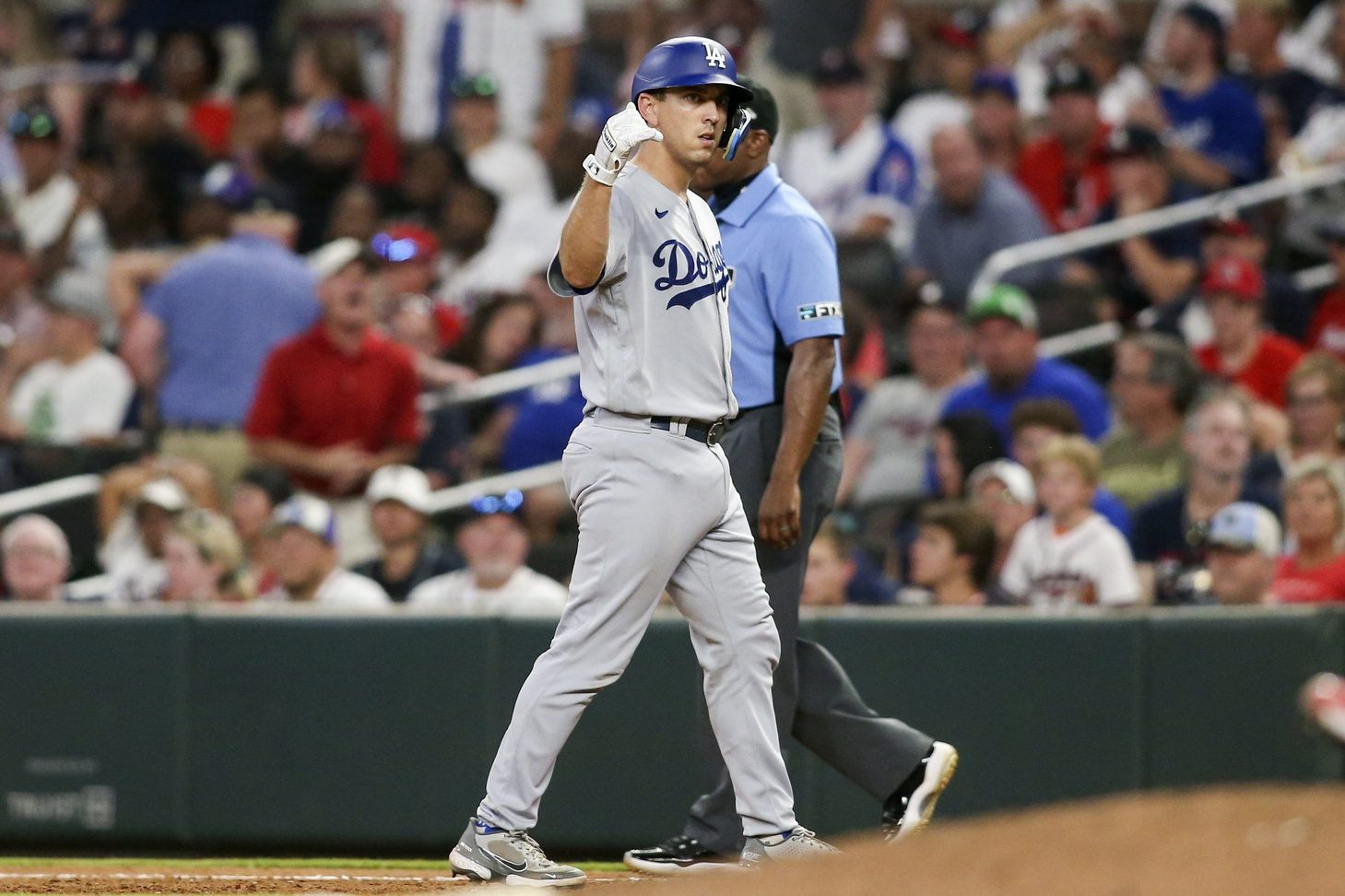 Dodgers: Trea Turner reveals story behind Austin Barnes captain's shirts
You may have seen Dodgers payers wearing new pre-game jerseys this season. While they often wear topical baseball shirts when preparing for games, this year they produced their own. And it turns out that it was Trea Turner who encouraged this.
The Dodgers shortstop had everyone on the team wearing Austin Barnes shirts with a captain's C on the chest. This led many to wonder what it meant and what prompted the new pre-game wardrobe choice.
Well, now we know. By speaking with Dave Vassegh from am5770 this week, Turner told the story of the creation of these shirts. And it looks like Barnes has a lot of respect in this Dodgers clubhouse.
"He's our captain. He led us at the start of the year, he hit our first homer of the year. He got us on our backs early with all those home runs. We started calling him captain and it stuck. He hates it, so I got these shirts made to let everyone know he's our fearless leader, and I remind them every day.
Turner also added that Barnes didn't want to wear the shirt, even though he kept trying to give it to her. Humble as always, Barnes goes about his business and leads by example. What a guy to have on the Dodgers.
Barnes had some big hits earlier in the year, including a home run in his first 2 games. And while Will Smith continues to be the starting catcher and post All-Star numbers, Barnes is exactly the kind of guy you want to get on the railing when the team is on the field.
Have you got subscribed to our YouTube channel Again? Please subscribe and hit that notification bell to stay up to date with all the latest Dodgers news, rumours, interviews, live streams and more throughout the year!
Dodgers: Swap an Impact Bat for Struggling Bench, Trea, or Mookie Leadoff